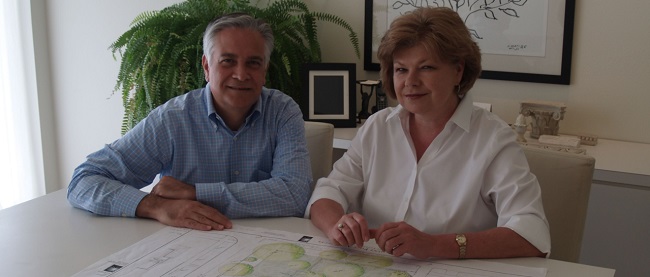 At Clement Foss Architects, we enjoy developing an effective working relationship with each of our clients. Teaming with the client, we then move forward in the design process to create projects that bring beauty and function together. It is our goal to design an environment that inspires, comforts, and nurtures. We strive to create value in your quality of life and make the best use of your resources. We believe that good design transcends style and is available to all.
Established in 1991, and incorporated in 2000, our studio has completed a diversity of projects, locally and nationwide. Our experience includes hospitality, medical, commercial, residential, religious, and educational commissions. Projects range from planning and new construction to renovation and interior remodeling — budgets from modest to unlimited. With a combined total of over 70 years' experience, our commissions are most often from referral and repeat clients.
As each project presents its own unique possibilities and challenges, we design toward bringing our client's desires and needs into reality. Whether contemporary or traditional, we work together toward solutions that express your personal preferences. Just as each client is unique, each design is custom-tailored for you.